Custom Homes and Commercial Building
Exquisite Home of Michigan, inc. specializes in residential and commercial construction, as well as construction management. We have been family owned and operated in Berrien Springs Michigan since 1979. Currently we employ over 30 skilled workers who provide our customers with the highest quality workmanship. In our 27 years we have completed many projects throughout Southwest Michigan and Northwest Indiana. Our projects fall into a broad price range, anywhere from a couple hundred dollars to several million.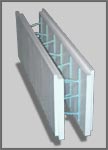 ICF Construction
Insulating Concrete Form (ICF) construction is a method of creating exterior walls with expanded polystyrene forms or blocks stacked together, reinforced internally with rebar and filled on-site with concrete. The sides of the forms are held in place by molded-in ties that also act as 'studs' in the finished wall so that exterior and interior finishes can be attached in the usual way.
Source: Phoenix Systems & Components, Inc.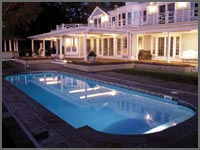 Fiberglass Pools
Benchmark Fiberglass Pools, a division of Exquisite Homes of Michigan, is an award winning installer of Fiberglass pools. With over 25 years of experience, Benchmark Fiberglass Pools has installed pools all around Southwest Michigan, Northwest Indiana and Chicago.